So you've just bought a new chainsaw and are ready to get started with your projects. But you can't just begin getting your logs in place ready to cut – there's one more thing you need to consider.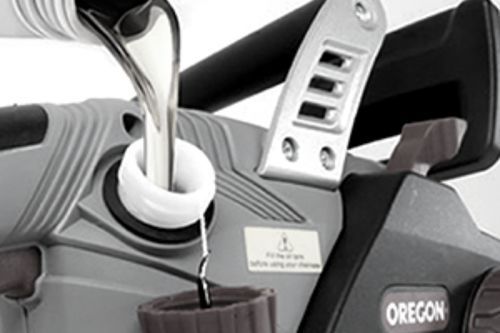 What kind of bar oil should you use? The right bar oil will keep your chainsaw running smoothly, prevent rust and prevent damage to its moving parts. There are a few different options available, so here is a quick guide to help you choose the best one for your needs.
1. Husqvarna Bio Advanced Bar Oil 
This bar oil is made from vegetable-based esters, making it a great choice if you're looking for an eco-friendly option. It also has superior adhesion qualities and offers excellent protection against wear and tear.
This chainsaw bar oil has excellent lubrication properties that help protect metal parts from corrosion and wear while also reducing friction between moving parts.
It also comes in easy-to-use bottles with precise measuring markings so you won't waste any product when filling up your saw's reservoir.
2. STIHL SynthPlus Bar Oil 
If you want an oil that will keep your chainsaw running like new, this is the one for you. It contains low levels of chlorine, sulfur and phosphorus that reduce friction and help increase efficiency in your chainsaw.
The chainsaw bar oil provides excellent protection against corrosion and premature wear and tear of components, making it perfect for frequent use in all weather conditions.
3. Oregon Pro Lubricant Chain Saw Bar Oil 
This bar oil is designed specifically to protect your chainsaw from corrosion and friction damage caused by heat buildup during operation.
The Bar & Chain Oil from Oregon has an advanced formula that resists high temperatures and helps reduce wear on metal surfaces while also protecting against rust and corrosion.
It's formulated with special additives that reduce oxidation and increase lubrication when cutting through tough materials such as hardwoods or metals. 
Why is Chain Saw Bar Oil Important?
Chainsaws work by pulling a chain that is connected to a bar through wood or other materials. This chain is powered by a motor and runs at high speeds, so it needs lubrication in order to reduce wear and tear on the internal components.
That's where chainsaw bar oil comes into play – it helps keep your chainsaw running smoothly by reducing friction between moving parts, which can help extend the life of your chainsaw.
Choosing the Right Bar Oil
When choosing bar oil, there are several factors to consider. Viscosity rating (the lower number means less thick), environmental conditions (hotter climates require higher viscosity ratings), temperature range (lower temperatures require higher viscosity ratings), and an additive package that provides extra protection.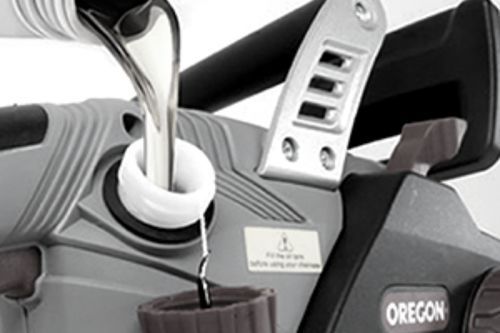 It goes without saying that it is also important to make sure that the oil is designed specifically for chainsaws. This type of oil is usually labeled as "bar and chain oil" or "chainsaw bar lubricant."
You'll also want to find an oil that has a good viscosity rating; this will ensure maximum protection against rusting and wear. So you should look for an oil that meets or exceeds industry standards such as API TC/JASO FD ratings, which measure the quality of the oil and its ability to lubricate properly in extreme temperatures.
The Benefits of Bar Oil
One of the most important benefits of using chainsaw bar oil is its ability to protect the internal components from wear and tear caused by friction. As any chainsaw user knows, friction can cause damage to both the chain links and guide bars over time – not to mention the unnecessary stress it puts on your engine.
By using high-quality bar oil, you can reduce friction between parts while keeping your engine running more efficiently and quietly. Bar oils also contain rust inhibitors which help protect against corrosion caused by moisture build-up during operation. 
Conclusion
When it comes to keeping your chainsaw in top shape, choosing the right bar oil is key! High-quality bar oils contain rust inhibitors which help protect against corrosion from moisture build-up during operation and help reduce friction between parts for improved performance and quieter operation.
Having the right type of bar oil can make all the difference in how well your saw performs over time. From eco-friendly options to those specifically formulated to resist oxidation or heat buildup while cutting through tough materials – there's a perfect type of bar oil out there for every chainsaw user.
Mineral-based oils may be cheaper than synthetic options but don't offer as much protection against wear and tear as synthetics do – so if you plan on using your saw frequently or will be cutting through tougher materials like hardwoods or metal, then synthetics may be worth considering.
Regardless of what type of oil you choose, make sure to read up on its viscosity rating, environmental conditions, temperature range, and additive package before making a purchase – this will ensure that you get the best performance from your saw every time.
The right choice can make all the difference when it comes to getting home projects done quickly and safely with minimal effort.
Last update on 2023-12-02 / Affiliate links / Images from Amazon Product Advertising API